Blogger calls out Laura Ikeji, husband for allegedly diverting toys meant for less privileged to their kids
Fashion blogger/entrepreneur, Laura Ikeji and her husband, Mr Christopher Ogbonna Kanu have been dragged by Instagram blogger identified as cutie_julls  for allegedly diverting toys that were meant for less privileged children to her and her sisters' children.
Earlier, an Instagram user accused Laura of flaunting toys that were given to Mr Ogbonna at his workplace for the purpose of distributing them to less privileged children, claiming that they were toys bought by her husband.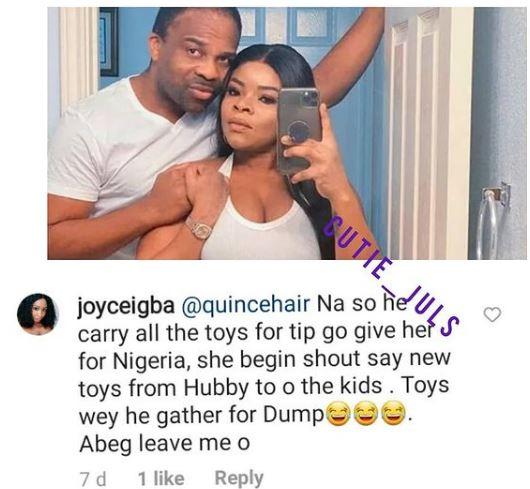 The blogger who confirmed her claim following this assertion, blasted Laura, her husband and her sisters, telling then to 'remember there are kids out there whose parents cannot afford it.'
In the words of the blogger:
"Ogbonna collected those toys with the excuse of giving them to the less privileged kids in Nigeria. Laura ended up giving it to her kids and her sister's kid. Can you honestly say the kids in the Ikeji family are from poor homes? Laura and government, who is more corrupt?
Laura and her sisters could afford those toys but rememebrr there are kids out there whose parents cannot afford it. And Laura as an A-List celeb knows better than that.. When I commented on Sandra's page thay day and Linda's blog about this issue, they blocked mw. Why?"
See the post below: