Troll blasts Laura Ikeji's hubby, says he is not responsible for her upkeep
An internet troll recently dragged Ogbonna Kanu who happens to be Laura Ikeji's husband. The person in question blasted him after he posted a picture of his wife admiring a bag which she probably intended to buy.
Kanu who was sort of complimenting the picture posted it on his Instagram page and captioned it with the words "Bags again".
By these words, he most likely meant that he could not believe his wife's intense love for bags. He clearly was in awe of how she easily went for this accessory without giving it much of a thought.
The troll whose name on Instagram is took this statement to heart and used the caption as a sheer opportunity to drag Kanu.
By means of insinuation, the troll also said that it was because of this same reason that Laura could behave anyhow she wanted without getting a sanction from him.
See the troll's comment below: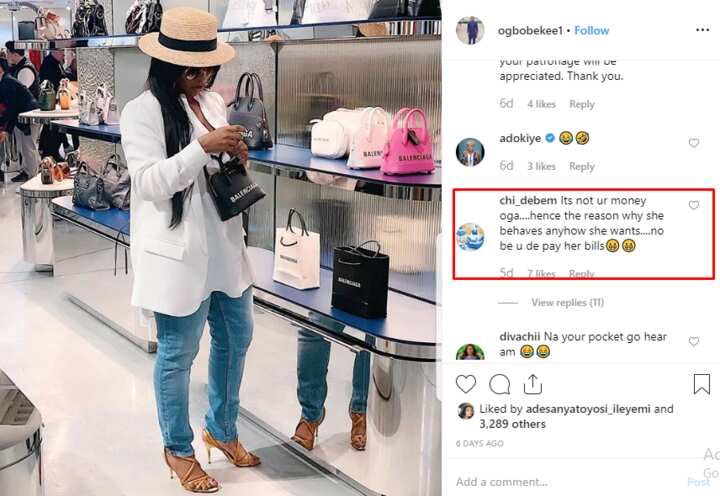 Kanu is yet to reply these words meted at him by the troll. In the meanwhile, Laura Ikeji recently flaunted a Mercedes Benz. She said she wants Google to be filled with news of her achievements.